Are you interested in setting up a powered subwoofer? Maybe you already have one and are just interested to learn more about exactly how they work. 
If so, you've come to the right place. We're about to go through all of the different elements that are involved in making powered subs work. Regardless of whether you have or are looking for subwoofer under $500, $1,000, or more, you can be sure to discover what makes them work in this post. 
Main Features
The main aspect of a powered subwoofer and why many people choose them over passive ones is because they are already powered. These subwoofers were created as a way to solve the issue of having to purchase and set up additional parts, such as amplifiers, along with the subwoofer. 
Powered subwoofers come with their own source of power in the form of a built-in amp. As a result, you don't have to look elsewhere for an amplifier. 
This can be a tricky process as you need to find an amp that works well with your specific subwoofer. 
Powered subs feature amps that have already been made to match with the frequency of the subwoofer. So, you're able to set the system up easier and be able to listen to deep bass sounds that are more accurate. 
Another one of the benefits of a powered subwoofer is that there aren't many cables needed when integrating it to a vehicle or surround sound system. In fact, all you need to do is connect a single cable, from either your stereo or home theater system. 
This one cable can be connected into the subwoofer at the LFe outputs to ensure that it's in the correct input. So, if you're completely new to subwoofers, using a powered one would make the setup process a lot smoother. 
In addition to this, powered subwoofers work effectively to keep most of the energy that they produce by preventing too much of it going to the receiver.
Powered subwoofers are among the most popular type that most people purchase due to the easy setup process mentioned above. There are also no limits when it comes to the differences in capabilities between the amp and the sub because they've been made to work in sync.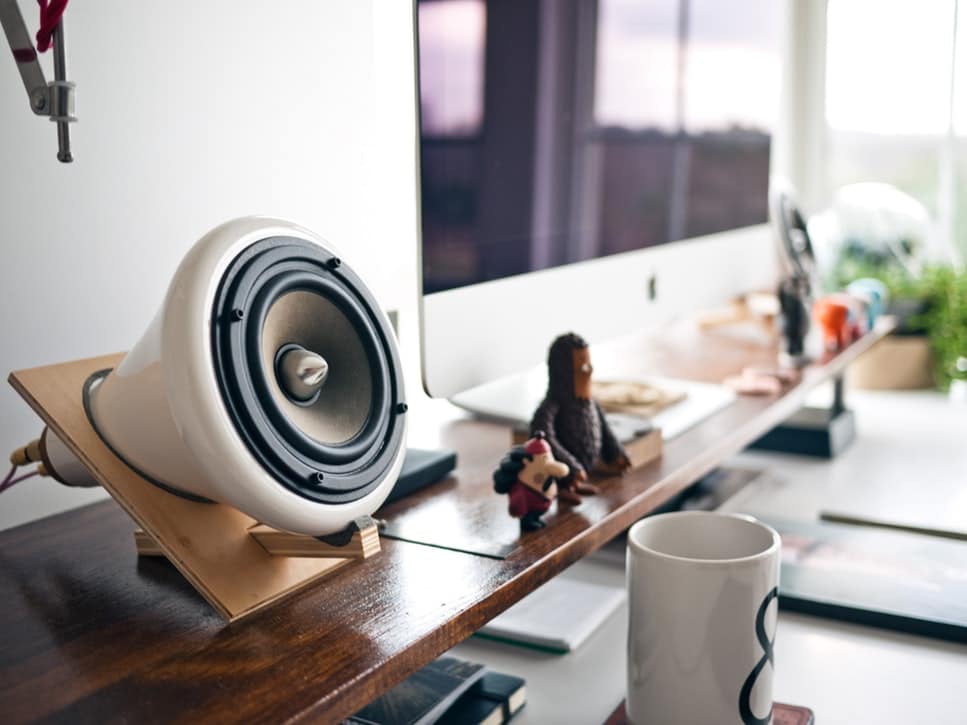 Installing a Powered Subwoofer
After reading about some of the main features involved with a powered subwoofer, you may be interested to discover more about the more detailed version of the installation process. If so, you'll want to read through the section below. 
Prior to beginning the installation process, we recommend that you think about where exactly you want to set up your subwoofer. Do you want it under seat subs in your vehicle, in the corner of a room, or near the TV where it's facing towards you?
Amps inside subwoofers can be prone to building up with heat. So, you'll want to have it in an area that you know you can access if necessary.
When it comes to the wiring, most powered subs don't feature the wires that you need. Therefore, you'll need to do a little research about your system and find the corresponding wires. 
Once that's taken care of, you can start setting the sub up. Be sure that the battery has been disconnected to keep everything as safe as possible.
Take the power wire that comes from the battery and connect it to your subwoofer if it isn't already. 
Most powered subwoofers nowadays will already have the power wire that goes from the battery to the subwoofer. 
Next up, you'll want to switch on the signal cables. Be sure that the RCA cables are all connected to your system before turning things on. Then, connect the RCA wires to the corresponding inputs in your sound system.
Once you've made sure that all of the cables are connected properly and to the correct inputs, you can put the subwoofer into the place that you want to keep it. Whether it be in the corner or the front of a room or somewhere in your vehicle. 
To ensure that the system is able to work well for a long time, it's important to make sure that all of the wires aren't bent or forced into place. It's best for them to be untangled with no more than a slight curve in them.
Prior to going ahead and turning the entire system on, we recommend that the gains on the amp are turned down to begin with. Turn the system on and turn up the amp gains gradually and set them to a level you like the best. 
Video: How to install a powered subwoofer in your car
Conclusion
Just because powered subwoofers are the most popular options, it doesn't necessarily mean they're the absolute best. There are bandpass and passive subwoofers available too. Each of them come with their own benefits and drawbacks. 
Having said that, one thing's for certain – powered subs are best for people who are beginners to these sound systems.
A warm welcome to all, I am Alex Thomsan, an expert in the field of product reviews. I am here to take you through the best subwoofers for your vehicle & home. I have been working in this field for quite a long time now and will surely help you with the selection process.
I was hoping you could go through my findings and research to have a closer look at the products that are worth buying. I hope my review will ease the process for you in a useful way.